BEER ADVENTURES ARE THE BEST ADVENTURES
We are so much more than a discount card. When you join the Central Oregon Beer Angels, you become part of an extraordinary group of vibrant and diverse women united by their passion for beer.
Find your people here. We're all about less hustle and more chill time with your gal pals. Enjoy lively conversation, awesome brews and tasty ciders while exploring the wild and wonderful world of fermentation.
From the beginning, our purpose has been to educate women about everything craft beer. We've created an empowering space to be yourself while expanding your beer knowledge. (Because there's always more to learn.)
We love our craft beer wonderland and eagerly support Central Oregon breweries, cideries and tap-houses doing the good work. We believe in beer and are devoted to the community and connection that beer provides.
When a group of collaborative, beer-loving women put their minds to it, anything is possible. We love making a difference in our Central Oregon community and are constantly on the lookout for volunteer opportunities.
It's time to renew your Beer Angel Membership for 2022!
The cost to join the Beer Angels is $25 per year (non-refundable). Membership runs January through December and we welcome all women ages 21 and over.
The fee includes a membership discount card, access to our exclusive "members only" events, the opportunity to volunteer as an organized group within the Central Oregon community, monthly newsletters, login info to our exclusive Beer Angel APP and access to a private Facebook Group where we share upcoming events and chat about what we're drinking. Membership fees are also used to offset the costs for meeting expenses, club supplies, website maintenance, and space/equipment rentals.

Ready to become a Beer Angel?
The process is simple. Choose one of the 'Membership' options below. Love the buddy system? Select Gift Membership to sign up your best gal pal. Once completed, we'll arrange to get your annual membership card to you as soon as possible.
**We have brought back our monthly "Meet & Mingle" gatherings to distribute our 2022 Membership cards. Check out our Event page or look for our eBlast Newsletter that will provide info on upcoming Mingles so you can pick up your cards!  Be sure to RSVP!
If you prefer to have your card snail-mailed, make a note in the "notes area" during checkout or if you have questions, please send us an email.**
"The Partners that have teamed up with our club are amazing. The discounts alone have more than paid for the membership fees! AND the Partners benefit also when I bring my family & friends along.

~ M.W.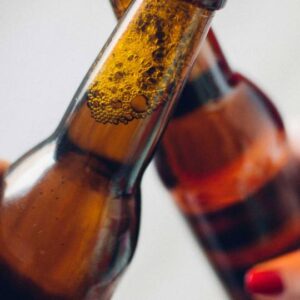 We miss our Angel friends and the connection our social club provides. While navigating covid-19 social restrictions has been challenging, we intend to hold casual, monthly "Mingle" events whenever it is possible throughout 2022. The Beer Angels membership card continues to provide amazing discounts at our Partner locations. (Please check out our Partners page to see the various discounts offered.) Small groups of Beer Angels can still gather to responsibly enjoy a pint or two, proving that even without large in-person social events, we can still enjoy our brews while supporting our beer community.
Feel free to hop on our Private Facebook page to provide details about a gathering that you are planning and maybe we will see you there!  Cheers!
Hey there.
What's on your mind?