Swag POPUP "Try-it-on!" Mingle Party
April 19 @ 4:00 pm

-

7:00 pm

Free
Hey Angels! We're trying something new this year with our branded clothing items. Try them on first to be sure you like the "fit" before you order them! 
Join us a Bevel Craft Brewing this Wed, April 19 for our Popup "try-it-on" party!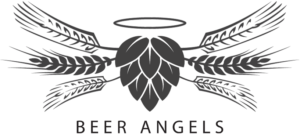 With our new logo into its second year, it's time to update our Swag items and get our new brand out there! Wearing our gear for exclusive events makes it fun and creates a lot of interest when we are together.
We've all been there when ordering items that might fluctuate in sizing.. so now's your chance to try them on first to insure YOUR perfect fit. You'll have 2 versions of V-Neck T-Shirts in several colors, a Full-Zip Hoodie and a new Flannel shirt option to choose from. We will also have a changing tent and full length mirror set-up to make things easy and to keep "your business" private.

PLUS, ordering now together allows us to get better pricing and saves on shipping. We are trying to get our first order in by the 20th of this month. So this Wednesday from 4p – 7p will be the deadline for the first round of orders. There will be a next time, but the date is still TBD, so why wait?
Cruise over the Bevel on the 19th, any time between 4pm and 7pm to enjoy a a beer with your Angel friends, check out the new swag, try 'em on and place your orders. ATTENTION new members! If you haven't picked up your Membership cards, this is a great time to do it!
This event is limited to new & current Beer Angel Members only. If you have not signed up yet, scoot over to the Signup page and join us for Beer discounts from our amazing Partners as well as fun, exclusive events such as this above.